Inventory Management Software
Daftra Inventory Management lets you organize products and warehouse transactions with a seamless interface. Add an unlimited number of products, manage multiple warehouses and monitor stock quantities and values ​​in real-time anywhere, at any time. Easily add and send purchase orders to suppliers and follow up with them. Assign authorized staff to manage inventory. Find a distinguished set of simple and advanced tools to manage and track your store or warehouse, easily and professionally.
Free 14-day trial

No credit card needed

No Setup
Track your
inventory

in real-time with Daftra

Stock Tracking

Barcode

Requisitions

Bundles & Composite Items

Measurement Units

Stocktaking Track inbound and
outbound requisitions
Get a complete record of products' purchases and sales with the date, invoice number, unit price, and the quantity received or spent automatically after each sale or purchase. Add exchange or supply operations manually without invoices with the transaction details of price and quantity, and the system calculates the cost and inventory for you automatically and alerts you of stock shortage.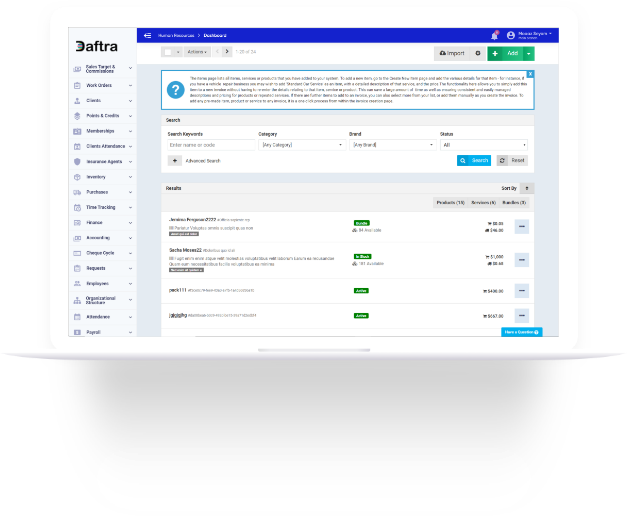 Take full control
of your inventory
Manually input and modify the stock of products and add notes on the process or import your sheet of products directly into the system without having to manually modify each item separately.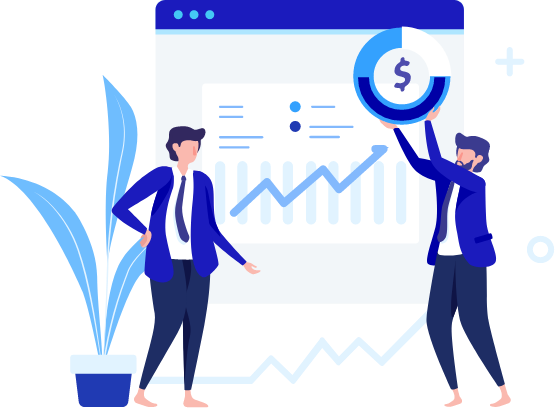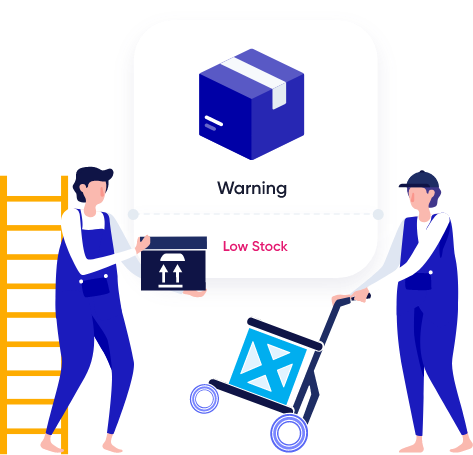 Receive stock shortage and out-of-stock automatic alerts
Manage your stores and warehouses and keep track of your products, get alerts if the stock of a product reaches a certain limit that you specify, create purchase orders and send them to the supplier quickly to refill your stock. Guarantee commitment to your customers, increase your profit and effectiveness.

Easily find products
with Barcode
Daftra Inventory supports Barcode, so when adding new products you can read their barcode and search with barcode while adding them to purchase and sell items quickly and easily.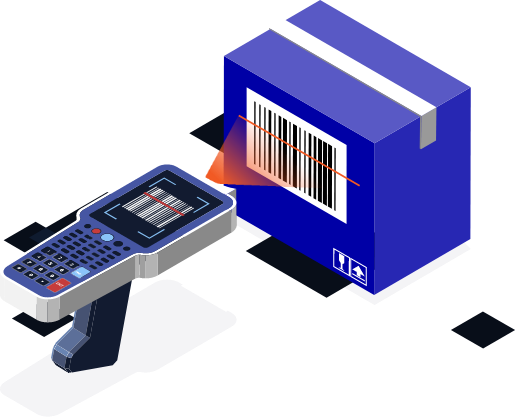 Add products and track warehouse movements
Record an infinite number of products and upload ready-made product lists directly into the system, including all the details of the name, code, quantity, category, selling and buying prices as well as barcode numbers. Follow the details of movements and their source from within the products' files. Perform stocktaking
within seconds
Get accurate information of all the products and their stock details, print and compare the existing and sold products with the products in the store and the products sold. Get notified of stock shortages or overages and easily adjust it using Daftra detailed stocktaking reports.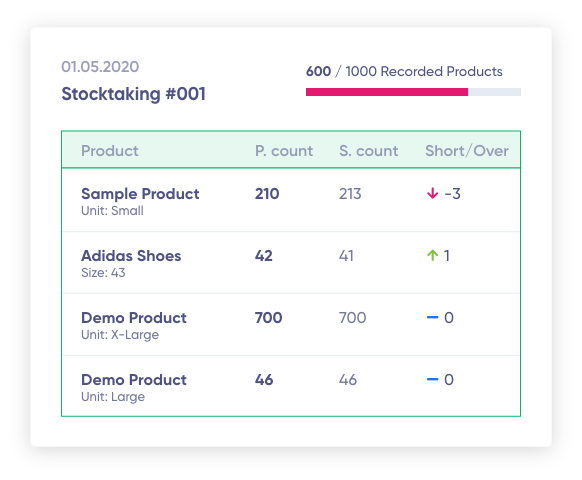 Create purchase orders and send them to your suppliers
Issue purchase orders, order quantities of products and nearly out-of-stock items. Confirm stock movements by approving inbound requisitions created automatically upon issuing the purchase order.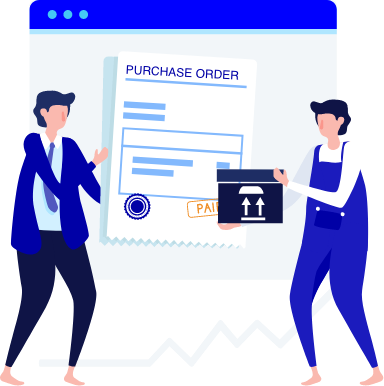 Follow up on employees in the warehouse
Track your employees and manage their roles. Add your team members to the program and assign each employee roles and permissions to control inventory or issue sale and purchase orders.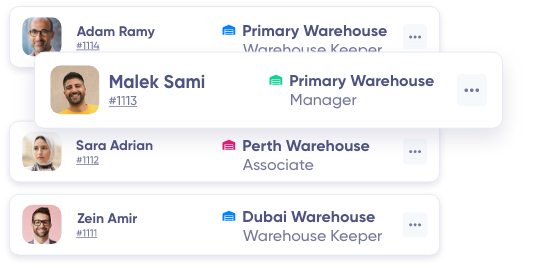 Manage bundle products with automation
Activate composite items and instantly manage bundle products consisting of more than one item on the inventory system according to your operating method. Whether you wish to create items that you have in stock, or create varying composite items while creating an invoice on the spot, the system automatically deducts from the item that composes the bundle upon its consumption.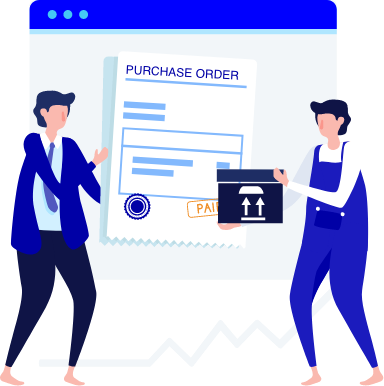 Track products with multiple available methods
Easily track stock items using their Serial number, Lot number, Expiry date. Use these available tracking methods to know the number of your products available in stock, and receive automatic alerts before an item is about to run out, as well, when it reaches a certain threshold that you specify when adding a product into your inventory database.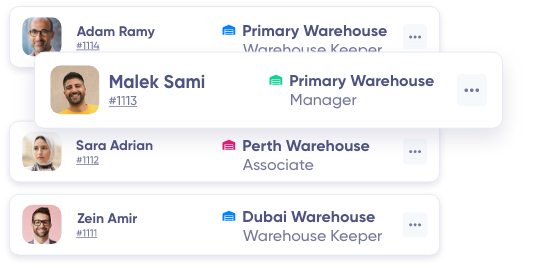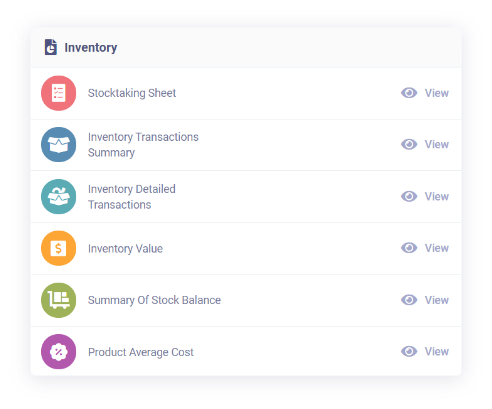 Get insights with
inventory reports
Daftra detailed reports and charts give you a comprehensive overview of your inventory and sales performance. Reports can be fully customized according to time, clients, and other filters to stay informed and improve your business, sales and profitability.