Cheque Cycle Management Software
Manage cheques with Daftra Cheques Cycle management system. Keep all your payments in one place. Add several bank accounts and chequebooks. Register your paid amounts and received payments with payable and receivable cheques. Track cheques' statuses and update in real-time. Confirm payment collection with a click and find accurate journal entries for each payment transaction, integrated with the comprehensive Daftra Accounting and ERP cloud software.
Free 14-day trial

No credit card needed

No Setup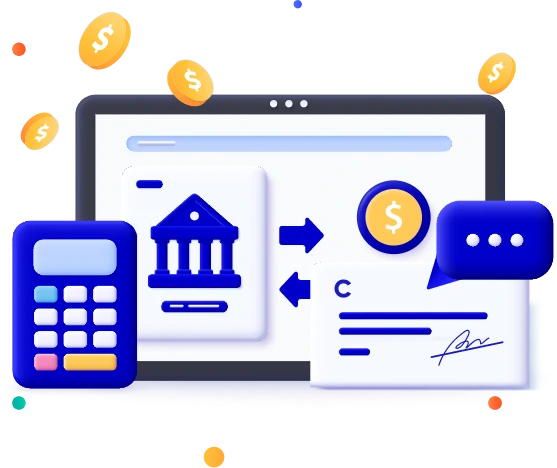 Cheque Cycle Management is part of Daftra complete
Accounting

software
Finance
Chart of Accounts & Journals Accounting
Cheque Cycle

Manage your chequebooks
Chequebooks help you mirror your real payments with simple setup and automation. Simply add your own cheque book and associate a bank account to it. Manage receivables and payables and track cheques per number and status including issued, delivered, collected, rejected and canceled cheques based on your entries.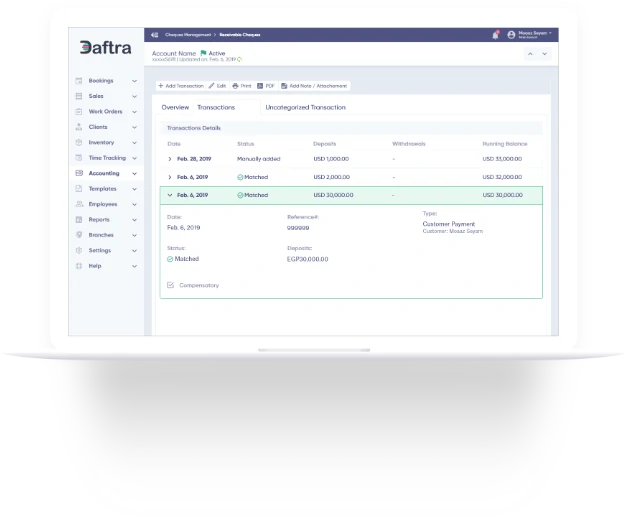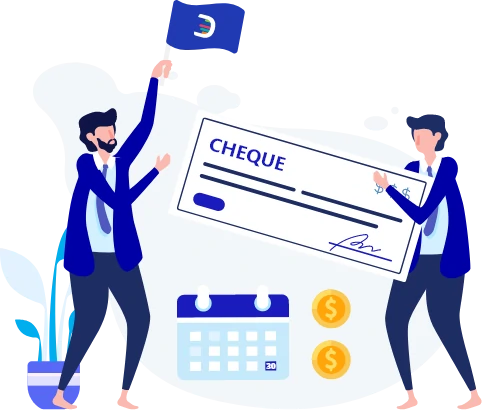 Record all your issued cheques
Issue payable cheques with all their details including the issue and due collection date, the bank account to be paid from and the receiving account. Register cheque collection and confirm the transaction from the receiver's end.

Register your received payments
Issue received cheques, input amount, issue date and due date and the account you wish to deposit the cheque into as well. Register the cheque collection with a click.