An ERP System to Run Your Entire Business
Manage your business, from sales and invoicing, your books, your clientele and workforce to your inventory and operations. With powerful, fully integrated business management modules implemented to meet your business needs anywhere, anytime, seamlessly track in real-time, control and grow your business while our software supplements your work.
Free 14-day trial
No credit card needed
No Setup

Apps & plugins
Daftra

Integrated Business Apps

Performing equally effectively, separately and simultaneously -
Use all, activate or deactivate to match your business needs.
Sales
Invoicing, POS, Sales Commission, Insurance Management, Offers, Installments
Accounting
Expenses, Tax, Treasuries, Cheque Cycle, Chart of Accounts, Auto-Journals, Assets, Cost Centers, General Ledger, Financial Reports
Inventory
Stock Tracking, Barcode, Purchases, Suppliers, Warehouses, Stocktaking, Requisitions, Price Lists
Human Resource
Employee Database, Payroll, Contracts, Attendance & Leave Management, Multi-Shifts, Requests, Loans
Workflow
Work Orders, Project Management, Online Booking Management, Time Tracking
CRM
Contact Management, Appointment Assignment, Memberships, Points & Credits, Client Follow-Up, Client Attendance Sales
Robust Online
Sales


Management Software

Cover sales from professional invoicing to estimates and quotations. Track client payments, installments, and set up insurance coverage. Ease client payments by offering multiple payment gateways including online payment. Sell in-person and on-the-go, with cloud POS. Set commission-based sales targets and track your teams' performance.
Invoicing & Quotations

Point of Sale

Offers & Price List

Installments Management

Sales Targets & Commissions

Insurance Management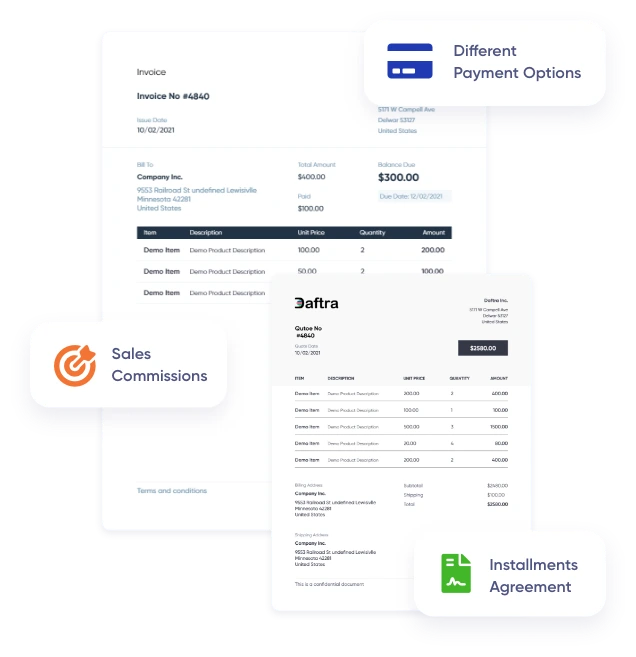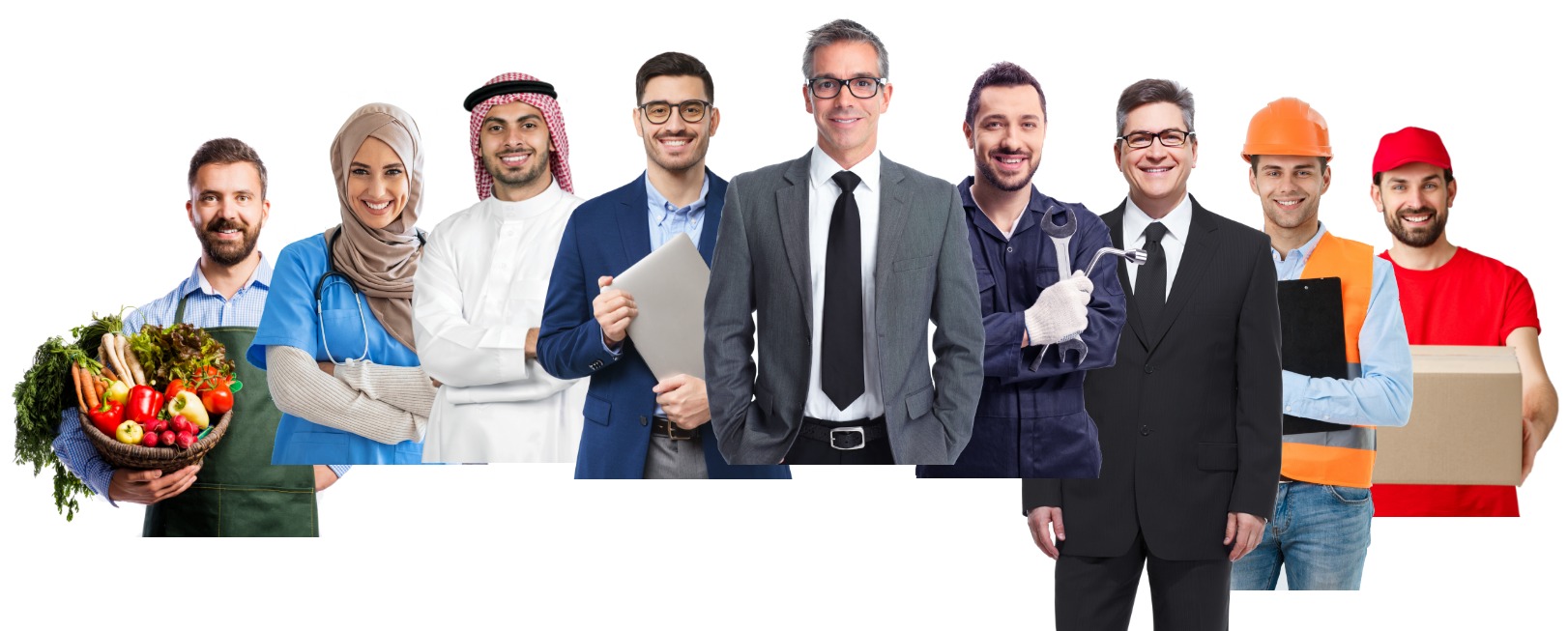 Whatever your business is,


Daftra

will fit it!
Daftra is designed to fit a wide range of industries with countless customized apps
View Industries List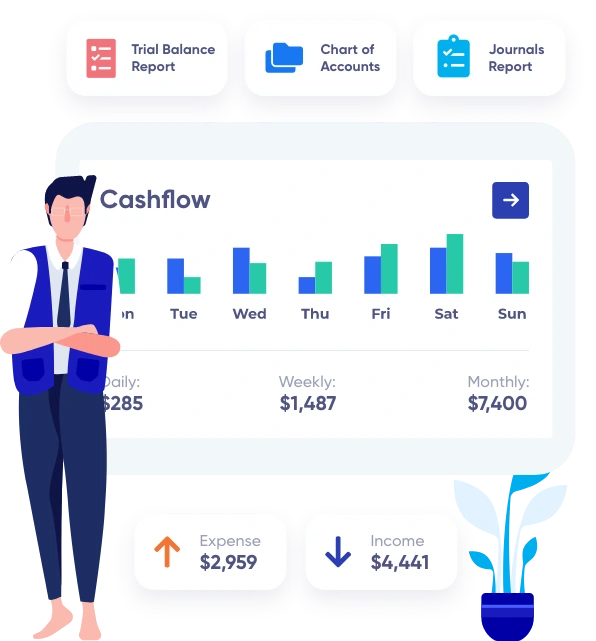 Accounting
End-to-end
Accounting


and Bookkeeping

Find automated, accurate books and journal entries, track transactions, monitor income and expenses. With a ready-made and modifiable chart of accounts; manage finances across branches according to your business structure.
Elevate your decision-making with real-time income and cash flow statements, general ledger, balance sheet and profit & loss reports.
Chart of Accounts & Journals Accounting

Finance & Expenses Tracking

Assets Management

Cost Centers

Cheque Cycle

Operations
Convenient Operations,
beyond ERP
Manage efficient project management operations. Create work orders and set up projects. Track project expenses, assign designated employees, manage online bookings and schedule appointments, according to employees' shifts. Log your hours with Time Tracking, your teams' and collaborating freelancers' hours and instantly invoice clients with them.
Keep an eye on finances with profit and loss reports and get a real-time view of your project performance and progress as you go.
Work Orders
Bookings Management
Time Tracking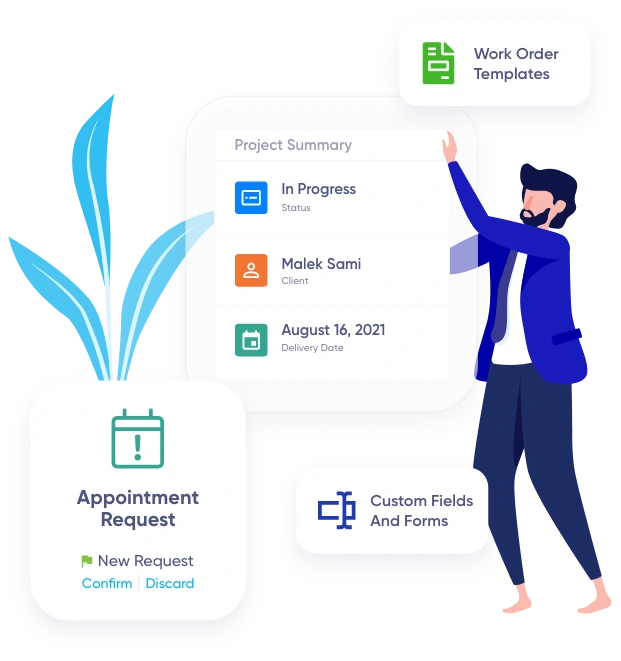 Customer Relationship Management
Online CRM Software to
Put your Clients first
Connect with your clients anywhere, anytime and elevate your Sales. Add clients' data, create categorized profiles with our contact management system, follow up with transactions and payments. Offer clients memberships and track their consumption and attendance. Manage client appointments, notify them and set auto-reminders via email or SMS across our various integrated services.
Clients Follow-Up
Clients Attendance
Membership
Points & Credits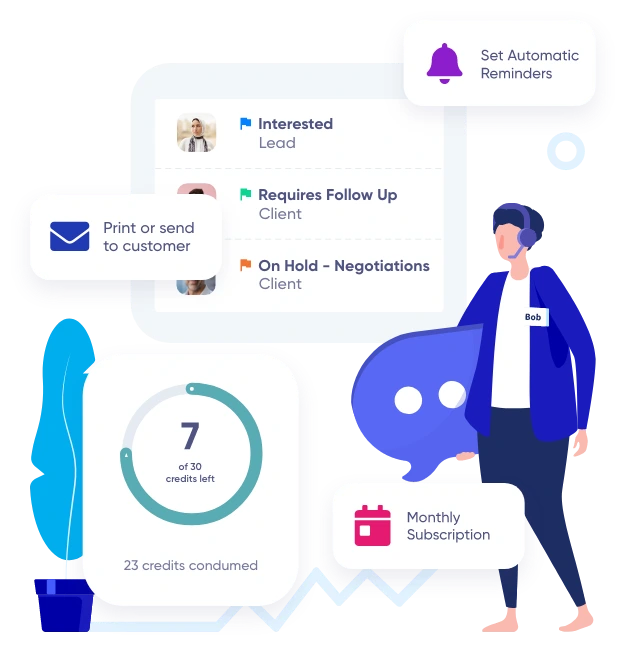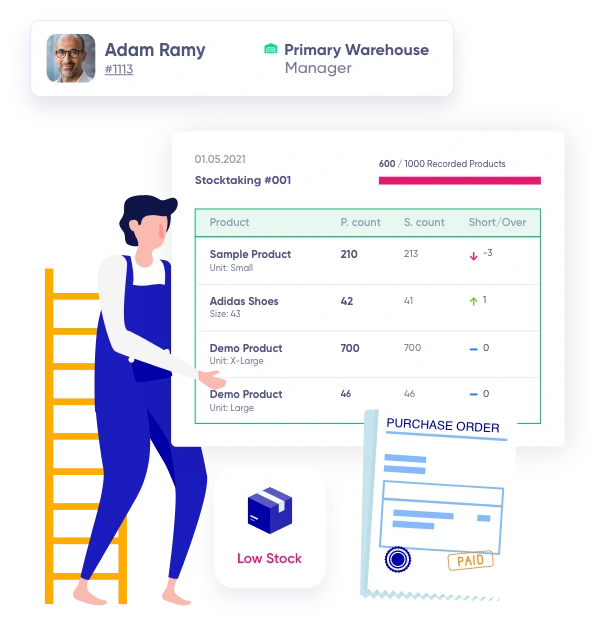 Inventory
Inventory

and Suppliers
Management Software

Manage products and services with Daftra complete and customizable inventory platform. Track stock level, issue purchase orders, easily replenish stock and always fulfill orders.
Transfer items and track inventory transactions across multiple warehouses and branches. Run stocktaking reports and take charge of your inventory across warehouses and online.
Product Management

Suppliers Management

Purchases Management

Requisition Management

Stocktaking

HRM
Complete Core
Human




Resources

Management

Set up the HRM according to your policy. Customize your own organizational structure, manage employees' records, contracts, attendance, restriction rules and shifts, create your own salary components, generate payroll and payslips automatically using trackable timesheets.
Monitor staff performance and get insights from a dynamic dedicated HR dashboard and integrated HR reporting.
Employees Management

Attendance management

Payroll

Contracts

Requests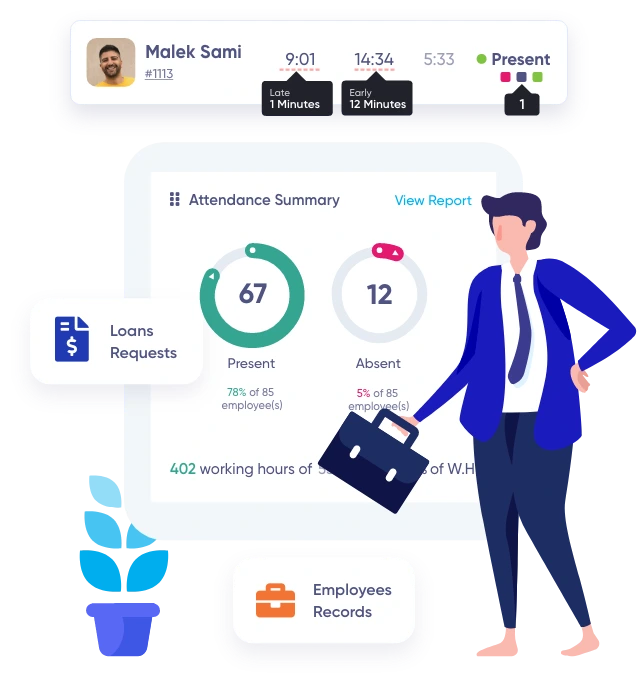 Daftra

Promises as Your
Business Partner

Find out why Daftra has been the choice of over 10,000 SMEs.
Free and
Quick Support
Daftra support is equipped to meet your every inquiry, round the clock, to satisfaction.
Safe and
Secure
Daftra is hosted on secure servers, with 256-bit SSL encryption technology, so is your data in full, private, protected, with constant auto-backups for increased security.
Personalized
Experience
Curated with personalization prioritized, create from scratch or find fully customizable templates, field entries, report filtering, customizable system colors and logo upload to maintain your brand.
Simple
and Advanced
Daftra user manuals are there to guide you, but you won't feel lost without them. Easily navigate and use powerful features running in the back to provide you a seamless front.
Save Time
and Effort
Our intuitive user interface, backed by automation, is dedicated to serving serious business owners who have no time to waste.
Remote, Yes.
Disconnected, Never
Daftra is cloud-based, your business is never out of reach. Access and manage your business, anywhere, anytime, from any device, consistently updated and intact.
Free
Lifetime Updates
Daftra is constantly growing to expand supporting you. Ongoing updates are included for free, whatever plan you select, forever.
Cut-rate
Deal
All-in-one and accessible for your business in whatever size and budget. Replace a number of tools, with their effort of learning and fees by investing in one budget-friendly solution.
Best in Class ERP System
All-in-one Daftra is built to support your business
With an easy-to-use and fully customizable user interface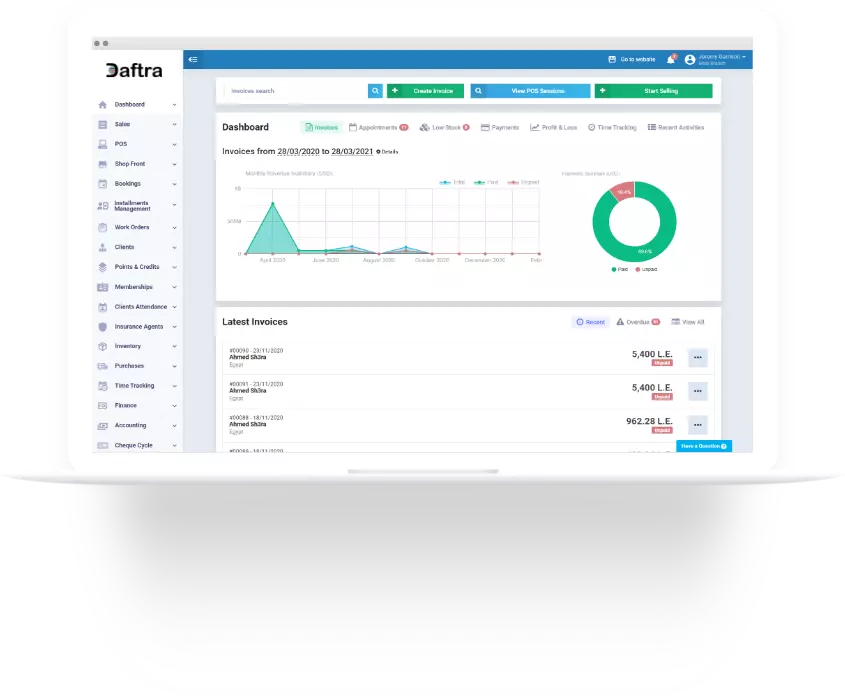 Modify the system
interface within Daftra
Customize the system colors and add the logo of your company to fully reflect your business identity. Freely adjust the designs of invoices and quotations, alter the addresses and change colors and fonts to make all publications distinct and present in the minds of your customers when printed or sent.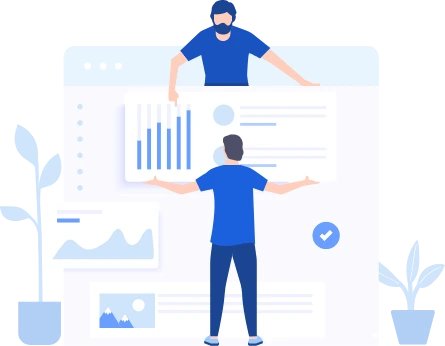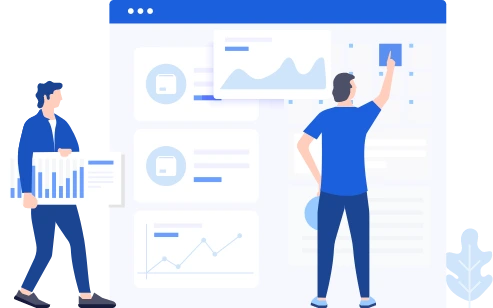 Fully customize fields
and auto-reminders
Use field customization and configure their properties to act as search and filter tools in the display menus. Set e-mail templates, redefine texts, send invoices and appointment details to customers automatically, and inform them of your latest updates.
Download Daftra's
mobile app for Free
Use Daftra mobile application and access your business anywhere, anytime, from any device. Daftra mobile is as easy to manage with a seamless and user-friendly interface, stay connected to your business, register your recent transactions, update your data on the go and constantly keep track of your business and team's performance.