Chart of Accounts Management
Manage a ready-made automated and fully customizable chart of accounts with Daftra Accounting. Whether you do your own accounting or your accountant does, find easy-to-manage and a complete chart with main accounts including Assets, Liabilities, Expenses and Revenue. Customize as needed and generate insightful reports to track financial transactions, general ledger reports and balance sheets.
Free 14-day trial

No credit card needed

No Setup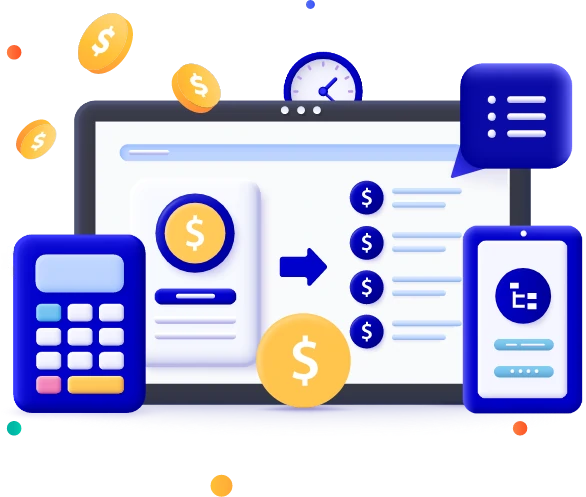 Chart of Accounts is part of Daftra complete
Accounting

software
Finance
Chart of Accounts & Journals Accounting
Cheque Cycle

Ready-made and automated accounts
Easily navigate through a general ledger chart of accounts with a user-friendly and simple, well-sorted interface. Main account types include Assets, Liabilities, Expenses and Revenue with detailed sub-accounts and their credit, debit and balance values each.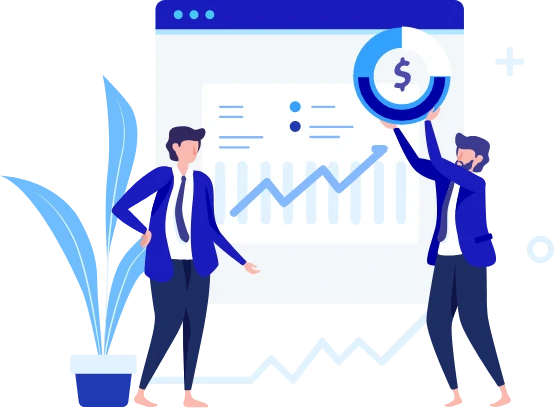 Have complete control over your chart of accounts
Efficiently manage your finances with accurate automation or fully customize your chart of accounts how you like to operate. Edit existing or add new accounts under any of the chart's main accounts, determine its type and easily register and manage its journal entries.

View account details
Open and view each account's details including its type whether it's debit or credit, system automated routing and manual routing accounts.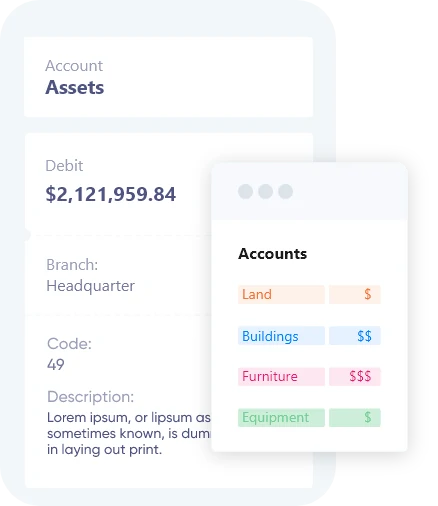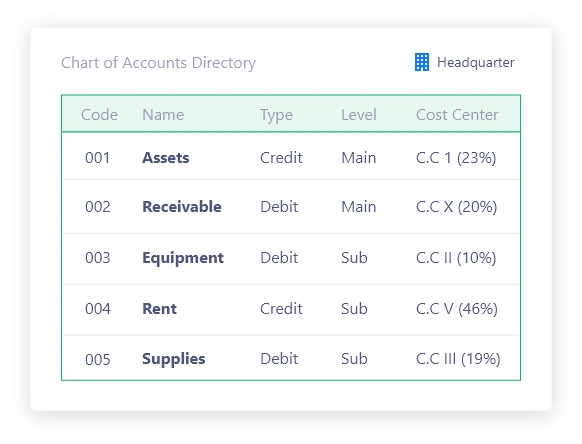 Display a complete chart of accounts directory
Get an overview of all the system's accounts at a glance with a directory report. View account details including the account code, name, type (debit or credit), account level (main or sub) and cost centers assigned if any.

Get insights into account transactions and business performance
Manage your finances like a professional. Monitor financial transactions with total incomes, expenses and start and end-of-period balance. Track account transactions with General Ledger reports. Generate an Income Statement and follow up on your assets and liabilities with a Balance Sheet.