Booking Management Software
Daftra Booking management lets you schedule and organize bookings and appointments for customers. Manage lists of bookings arranged automatically according to precedence, assign authorized staff members to take charge of the service booked, and choose the date and time of booking according to the staff's shift. With one click, convert the booking into an invoice with items containing the details and set fees of the booked service(s). It is also possible to activate the customers' online bookings feature and receive their bookings online.
Free 14-day trial

No credit card needed

No Setup
Boost your
Operations

with Daftra
Work Orders
Booking Management
Time Tracking

Reserve customer bookings by day, hour, and responsible staff
Identify the required services and the responsible staff and determine the day and time of the reservation according to the staff member's work shift. Set the fees of each service and the time spent, the system saves and auto-fills the information and prevents duplication or overlapping of bookings between customers for the same staff.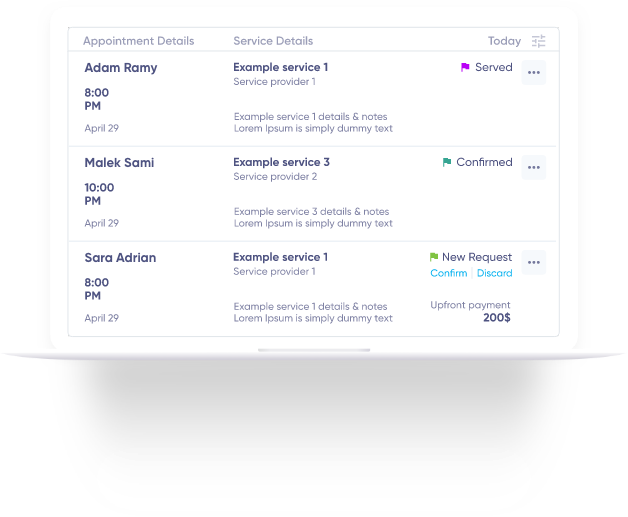 Define services
available for booking
With Daftra booking management, you have complete flexibility in controlling the services that you want to be included in the booking list while determining the duration and fees of each service.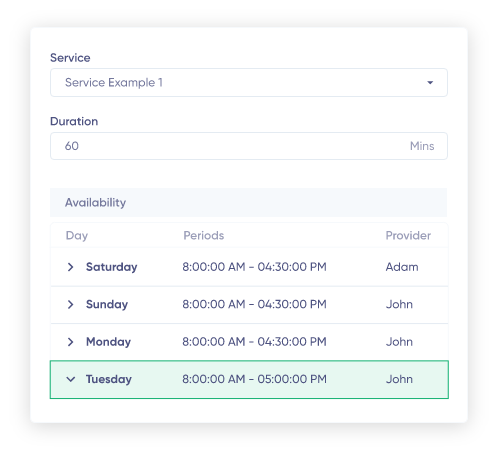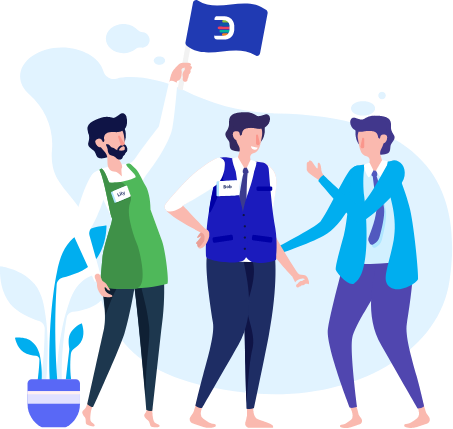 Define the work shifts
of the responsible staff
Set different work shifts and start assigning the appropriate work shift for each employee. The system will automatically display the booking days and times according to the staff member's shift.

Receive your customers' bookings online
Activate the registration and online booking feature for customers to be able to create their own accounts and start reserving booking appointments on the system so that all of them appear in your account on an automatically arranged period according to the booking priority.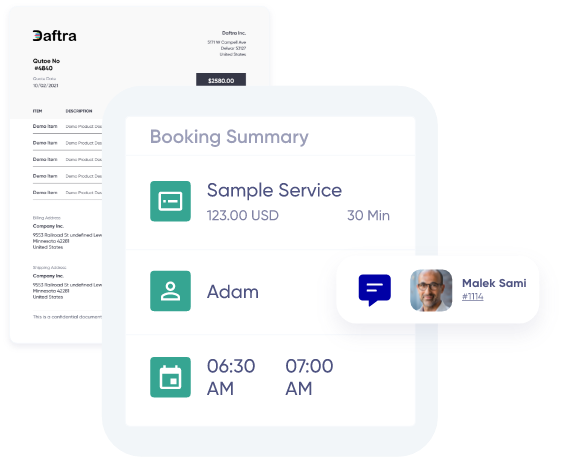 Send SMS text to customers with booking details
Send an SMS text message to the customer who made the reservation with the details of their appointment, adjust the message content with complete flexibility.