Cost Centers Management Software
Manage cost and profit centers with Daftra accounting software. Assign one or more cost centers to any journal entry, arrange your profit and cost centers hierarchical structure, allocate costs and monitor income and expenditure. Filter by accounts, track assigned cost centers transactions and stay insightful on your cash flow with cost center reports.
Free 14-day trial

No credit card needed

No Setup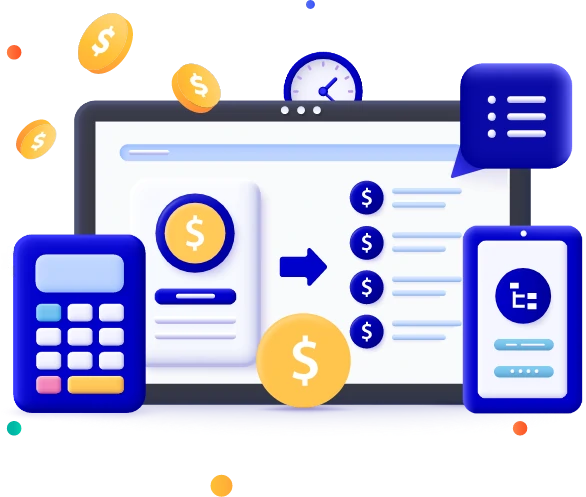 Cost Centers Management is part of Daftra complete
Accounting

software
Finance
Chart of Accounts & Journals Accounting
Cheque Cycle

Monitor efficiency
Define departments as cost centers and distribute their overhead costs over each allocated cost center. Track the accounts assigned to each cost center with a clear cost center interface, view all related transactions and manage a tree of cost centers by determining parent-child relations as needed.
Take necessary actions regarding cost and departments from reports that enable you to monitor efficiency and form data-backed insights.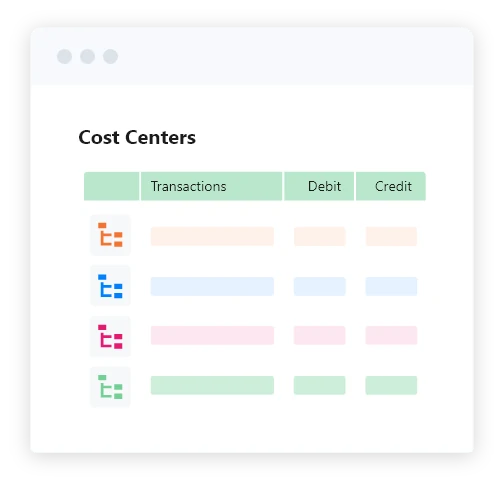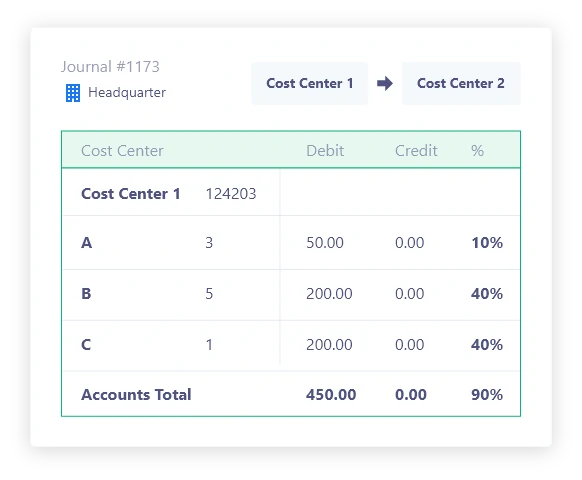 Allocate costs
Track better with cost center assignment. Assign one or multiple cost centers to journal accounts and allocate percentages to be distributed. Choose to automate the percentage to be always assigned or manually distribute costs according to need.

Automate cost centers or operate them manually
Automate cost centers by assigning them to the account itself or assign it manually while submitting the transaction including registering incomes, expenses or journal transactions.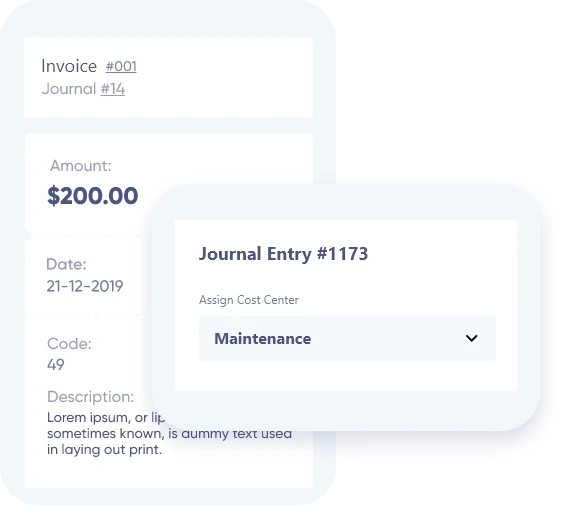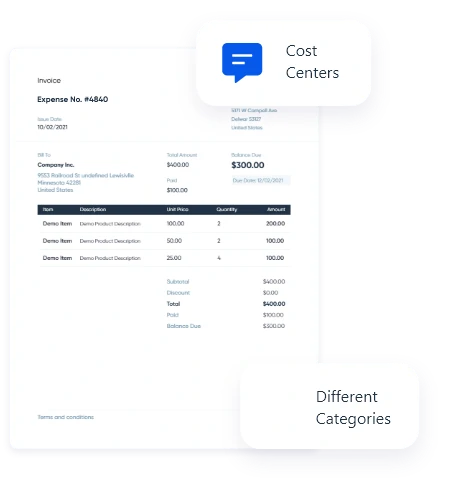 Form insights on incomes, expenses and profit
Monitor your efficiency and easily track your spendings through expenses and your profit through income. Make informed decisions with cost centers reports.