Memberships Management Software
Register memberships for clients, add subscriptions, determine their duration, and link them with a set of additional benefits in the form of credits or points on the consumption system. Issue periodic invoices for each subscription, follow up on membership renewals and get notified with expired subscriptions or memberships through a distinguished set of reports.
Free 14-day trial

No credit card needed

No Setup
Establish
Customer

Relations, Sell More.
Contact Management
Client Follow-up
Client Attendance
Points & Credits
Memberships

Define membership
packages
Create different packages and memberships and determine the price for each package and the subscription period for which the client is charged. The system will activate the subscription, set the expiry date, and send a notification with the renewal date to the client.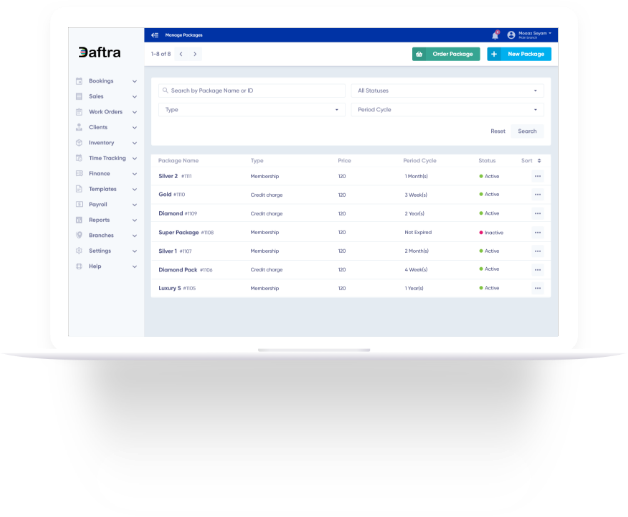 Include benefits within the plans and packages
When defining each package, you can define a set of additional benefits in the form of credit charges and points balance that integrates with the consumption system.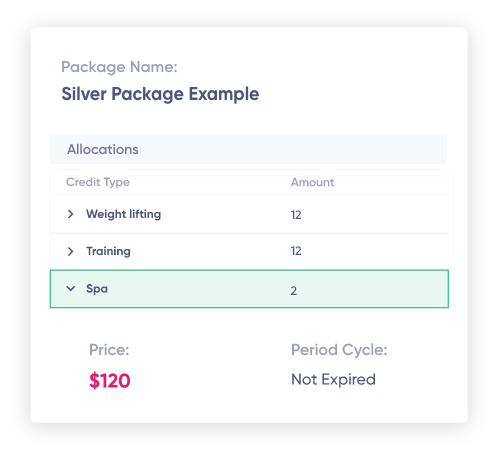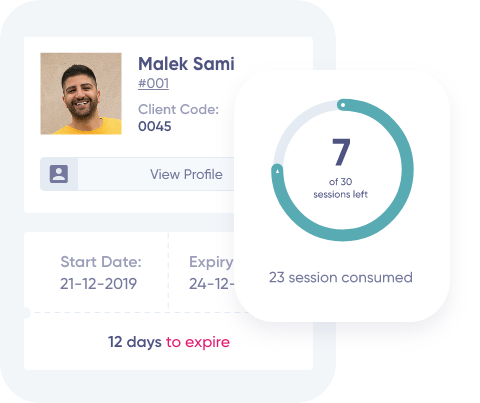 Track subscription periods and consumed balances
Review all the details of the client's membership and know the remaining period on subscriptions and their expiry dates through advanced display interfaces. Track the consumed balances and take various measures to renew subscriptions or increase shares and balances.

Issue periodic invoices for subscriptions activation or renewal
Daftra memberships and subscriptions system works side by side with the sales and invoicing system, which facilitates the process of issuing periodic customer invoices for subscriptions and their monthly or annual renewals. The subscription can also be activated or renewed automatically once the customer's invoice that includes the package or membership is issued and paid.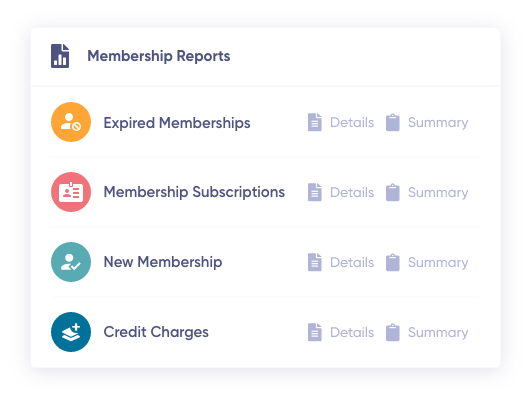 Detailed reports on new and expired subscriptions
With a set of developed reports, you will be able to extract a detailed statement of all clients' subscriptions, know the membership status of each customer, separate new and expired memberships, or know the most requested packages by subscribers.