Purchase Management Software
Manage your purchases with Daftra Cloud ERP. Easily contact your suppliers, track stock balance and issue purchase invoices accordingly to refill your warehouse. Monitor stock levels, quantities received and manage and track your payments to suppliers. Get detailed reporting of stocktaking, purchases, payments statuses and most contacted suppliers.
Free 30-day trial

No credit card needed

No Setup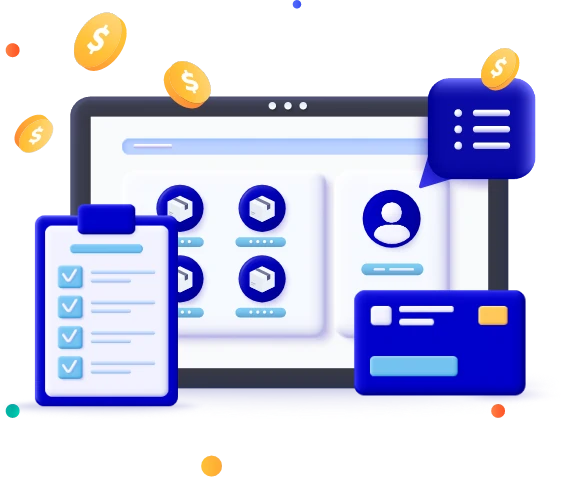 Track your
inventory

in real-time with Daftra

Stock Tracking

Barcode

Requisitions

Bundles & Composite Items

Measurement Units

Stocktaking

Easily create purchase invoices
Select the supplier from a database of your suppliers, add the items to be purchased from a complete database of products, select your preferred payment method from many of Daftra payment gateways integrations and instantly issue an invoice to refill your inventory.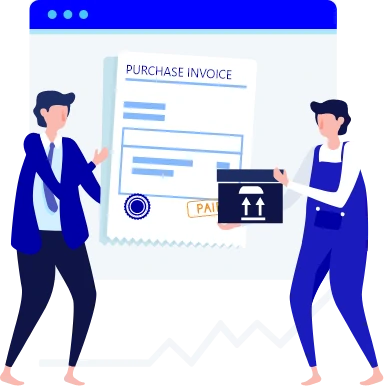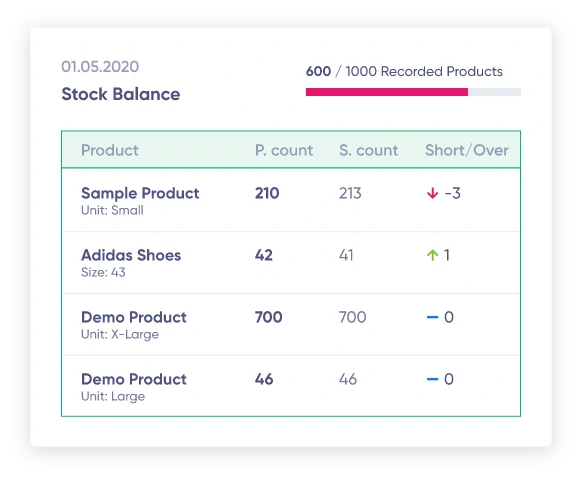 Monitor stock balance
Stay on track with stock quantities of products before adding new inventory quantities, and track the exact amount requested for each item including their pricing per purchase invoice.

Register and track quantity received in real-time
Easily confirm quantities in a purchase invoice as received, automate inventory requisitions to update with new quantities and stay on track with your stock levels.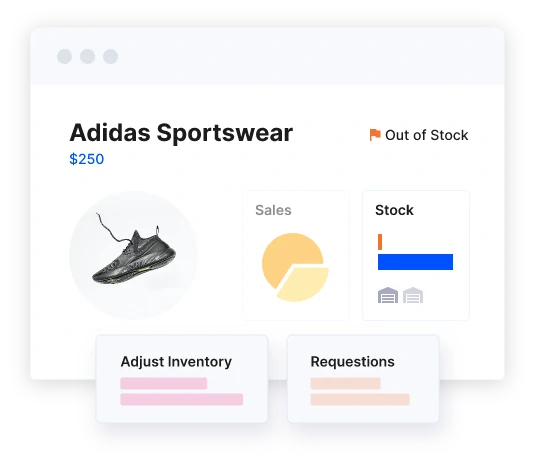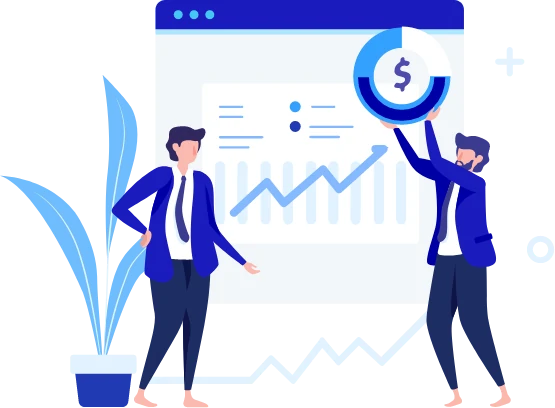 Manage and keep your payments in one place
Add your payment after issuing a purchase invoice, mark the invoice as already paid, register deposits or use the opening balance in your suppliers' account to auto-pay invoice if their balance amount is sufficient. Track your purchase invoice payments' statuses and plan your payments accordingly.

Track and customize purchase invoice statuses
View each purchase status summary, find out which has been paid, unpaid, or received or not yet received and seamlessly filter and search through them. Customize your own statuses to fit your business operations.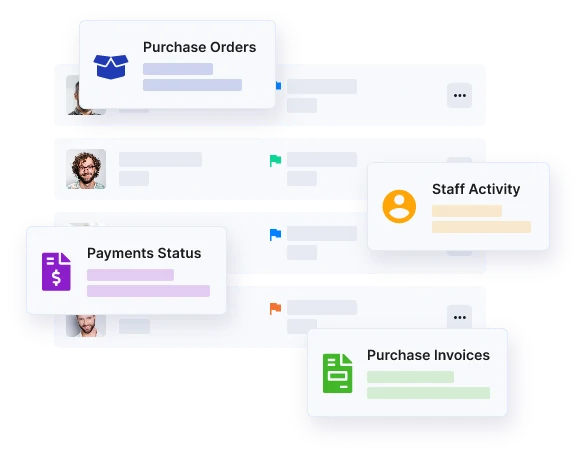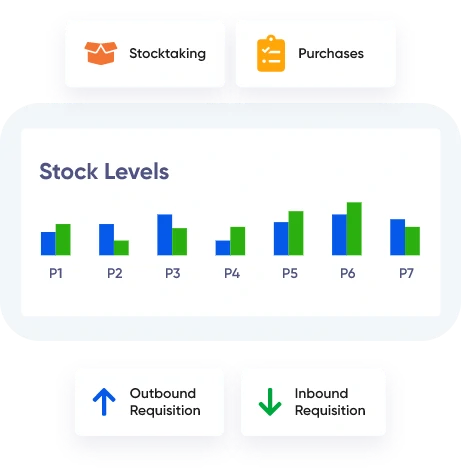 Stay informed with Purchases reports
Generate detailed reporting and track purchases per supplier, per assigned employees, follow up on periodic payments and track your purchases of any of your products. Monitor stock levels with stocktaking reports. Generate supplier statements and stay insightful about your payments' status, delivered and undelivered purchases.