Electronic Invoice Software In The Kingdom Of Saudi Arabia
Get the leading accounting system in the KSA that provides e-invoice software that meets the requirements of the Saudi Zakat, Tax, and Customs Authority. You can easily issue electronic invoices with QR code support
Daftra offers unique cloud services that help you manage your whole business. You can manage and follow up on your sales, accounting, clients, inventories, and employees. It is available to customize the software to fulfill your business needs.
Daftra constantly updates its e-invoice software according to the new updates and requirements of the Saudi ZATCA.
Totally Free Trial!

Ready To Work Now!

No Setup

Boost your
Sales

with Daftra
Invoicing & Quotations

Point of Sale

Offers & Discounts

Installments Management

Sales Targets & Commissions

Insurance Management

Connect Your Company To The Saudi Electronic Invoice System
Daftra offers you a unique integrating e-invoice software that allows you to connect with the Saudi electronic invoice system easily. We provide you with a user-friendly application programming interface (API). It enables you to send the required electronic invoice data to the ZATCA system instantly.
Daftra is highly secured and has professional technical support available to facilitate the connection process of your business with the authority.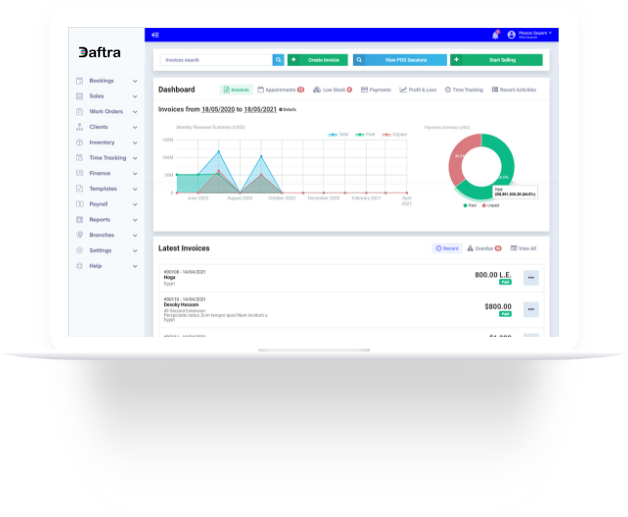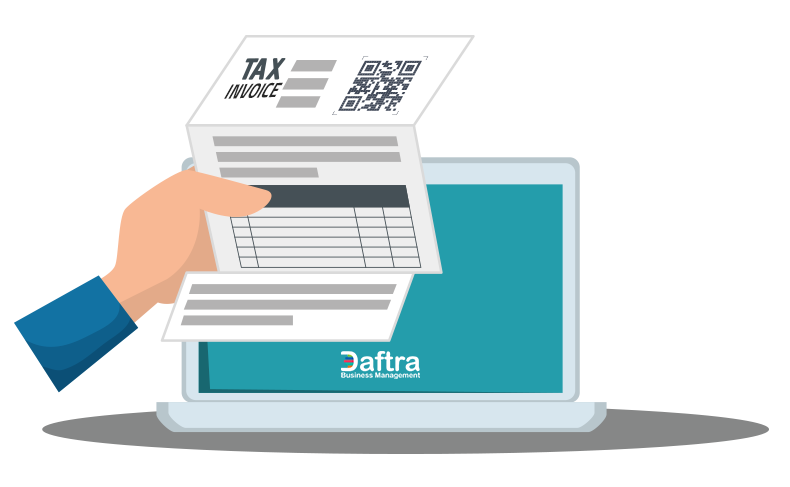 Electronic Invoice Compliant With KSA Zakat, Tax, and Customs Authority
Daftra supports the Saudi electronic invoice in accordance with the requirements of the ZATCA. You can issue your e-invoice and send it to the KSA electronic invoice system with approved forms of the tax and simplified invoices.
Daftra e-invoice software also supports the various taxes such as the value-added tax and automatically includes them on the invoices.

Daftra E-Invoice Includes All Required Information In The KSA
Daftra designs for you a unique invoices template that displays your brand identity. It includes all the required fields in the e-invoices as specified by the Saudi Zakat, Tax, and Customs Authority.
Daftra electronic invoice includes fields for a unique serial number and the required information of your company and clients (such as tax number, name, address, and contact information). The invoice also includes the description of the products or services and calculates the costs and taxes automatically.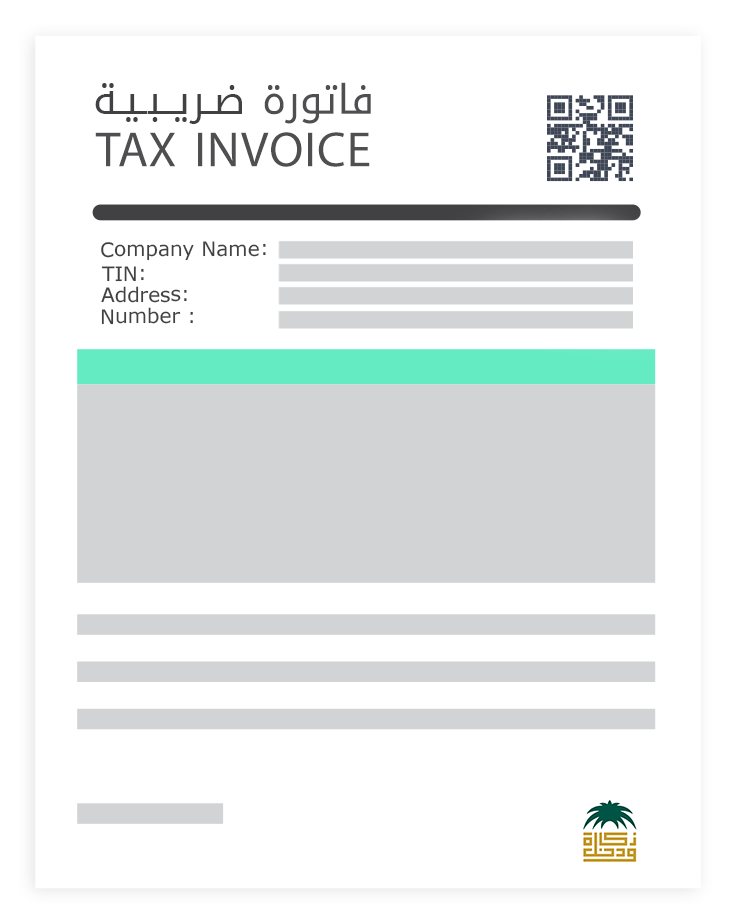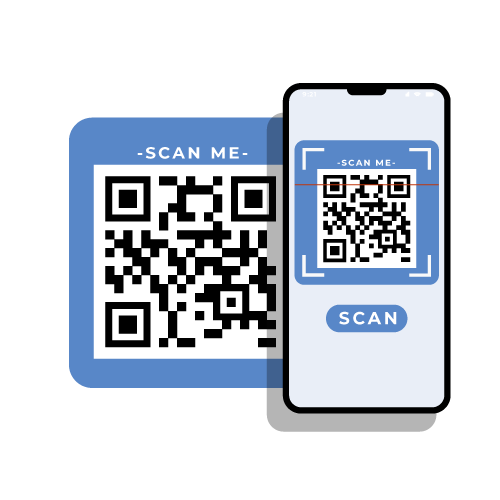 Dartra Supports E-invoice QR Code
To promote the KSA 2030 vision of digital transformation, the Saudi ZATCA specified a valid invoice to carry the business QR code. So, once you access your account and activate the electronic invoice software on Daftra, an e-invoice QR code is automatically produced and included on all the invoices you issue.
You can customize the design, format, and location of your QR code on your e-invoice. This will enhance your brand identity and how customers communicate with your business.

Future Technical Updates Free of Charge
Daftra watches for future requirements of the other e-invoice phases in the KSA. Our development team would apply these requirements for you without any additional fee. Future updates would not negatively affect your workflow.
Users don't need to have a technical background to activate the software. It is rather user-friendly and could be automatically applied without the need for additional procedures!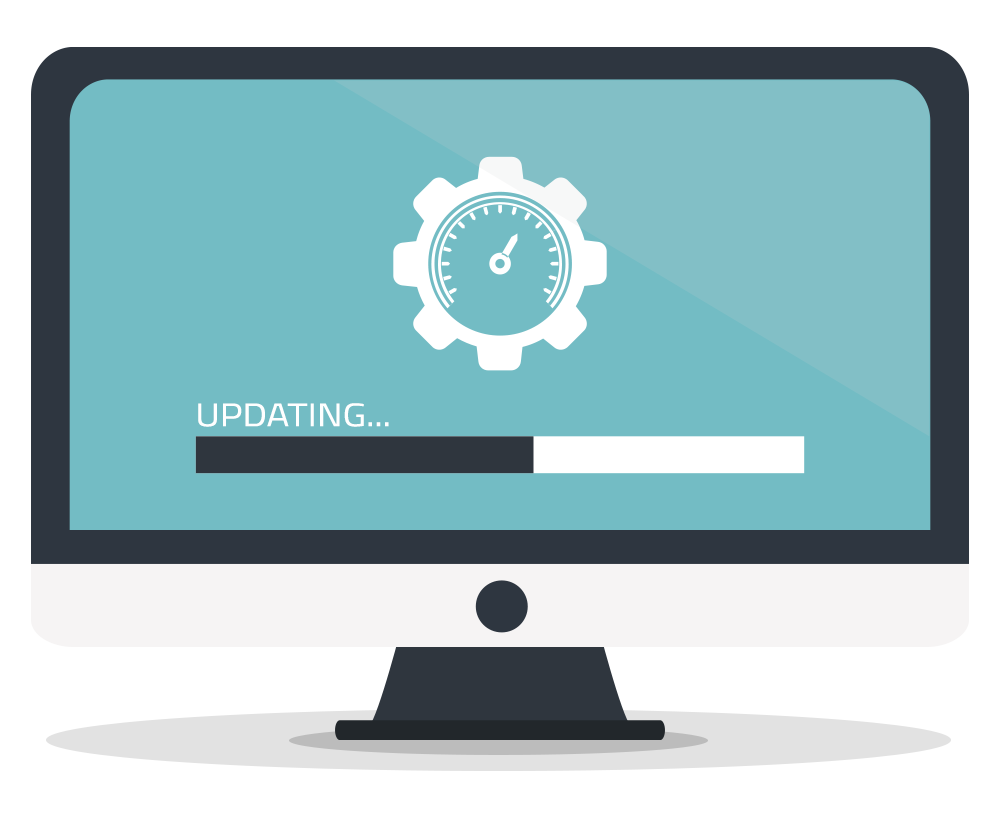 Pricing
Billed 708 SR per year
SAR

708/y
Billed 1188 SR per year
SAR

1188/y
Billed 1908 SR per year
SAR

1908/y
14 Days Trial
No credit card required Cancel anytime
14-day trial gives you a free account, upgrade the same account when your trial period ends.