Expense Management Software
Control your finances efficiently and manage your expenses with Daftra Expense management. Easily register and track your expenses in real-time. Categorize expenses and manage your payments. Stay insightful knowing your cost sources and make informed decisions using advanced accounting reports.
Free 30-day trial

No credit card needed

No Setup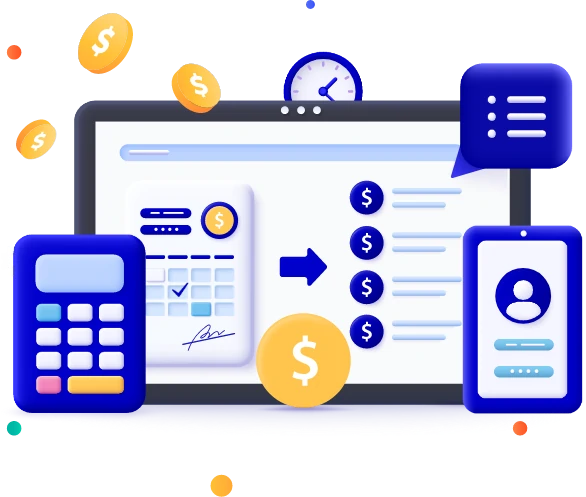 Expense Management is part of Daftra complete
Accounting

software
Finance
Chart of Accounts & Journals Accounting
Cheque Cycle

Easily submit and track expenses
Keep all your expenditures in one place. Organize costs and better monitor your expense sources by categorizing them, and never lose important data by keeping related documents and receipts attached in each expense registry, Easily automate the expense account with auto-journals or manually select one to submit the expense in as needed.
Track costs with a quick overview of your recent and yearly expenses from one screen and access them any time, from any device.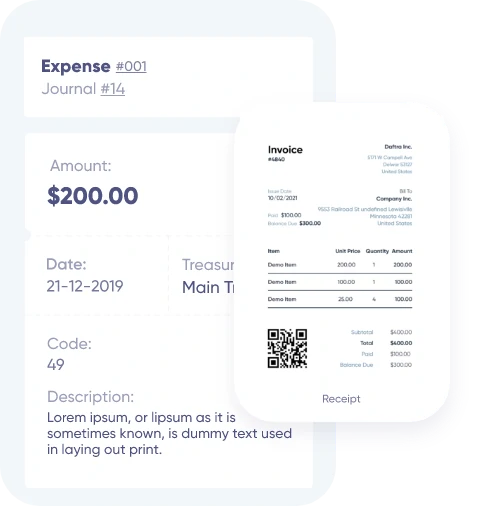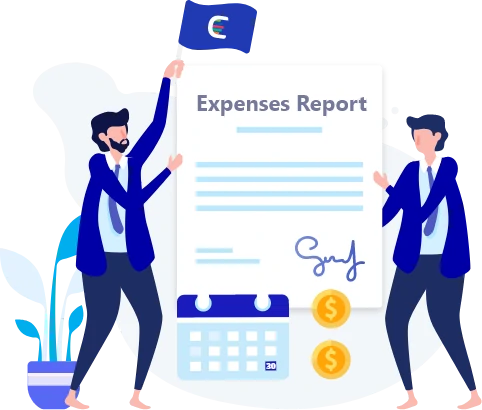 Find advanced tools for better expense control
Divide and separate your expense under more than one channel to mirror your real transactions. Simply select multiple accounts and allocate the amount of each account for the same expense.
Likewise, link a single expense to a cost center or more while registering it and assign an allocated percentage and amount to each cost center.

Manage recurring expenses
Limit manual entries when you know what you're paying for. Make a one-time expense entry, set it as recurring, determine the frequency and end date and let automation do the work.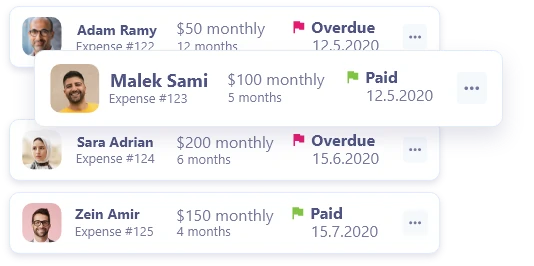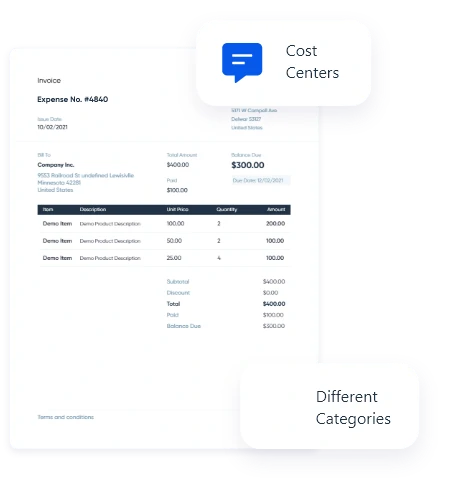 Categorize your expenses
Create custom expense categories and file your expenses under them. Organize and easily track your expenses based on your costs and operations needs and filter by category in reports.

Customize your own expense view
Providing an easy-to-use template builder and a complete list of the system's placeholders, design your own expense template and customize it with fields that fit your business needs. Easily tailor the template to well-represent your business by adding your logo, company info and signatures.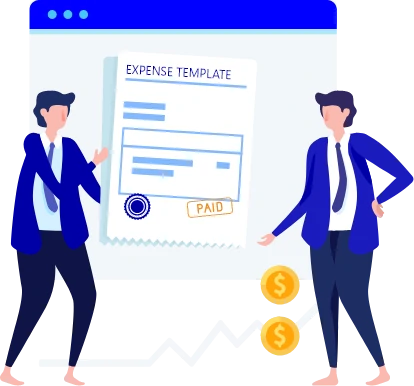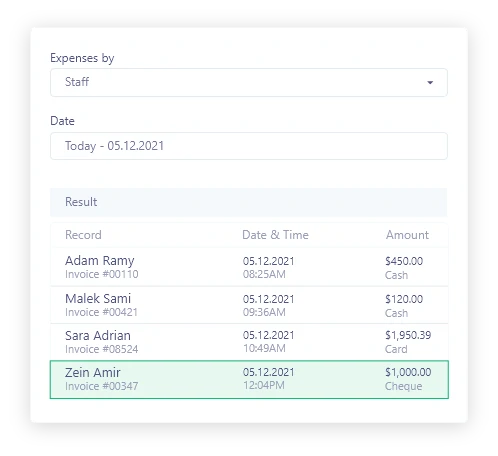 Track where your money goes in real-time with accurate reports
Generate detailed and visual expense reports including expenses by category, staff, vendor or client. View detailed journals using the general ledger to track journal entries and know the source of expense entries. Make informed decisions based on unified data and accurate numbers.