Purchase Cycle Program
The Purchasing Department, regardless of company size, is specialized in providing the requirements of the company in the best way possible; in terms of quality, price, timing, and other factors. Therefore, Daftra purchase cycle program assists you in structuring the matter in a way that supports and facilitates your needs. It is simple to configure the application to suit your management method if you want the process to run optimally by following the entire purchase cycle or if you want to start your process at any point.
Free 14-day trial

No credit card needed

No Setup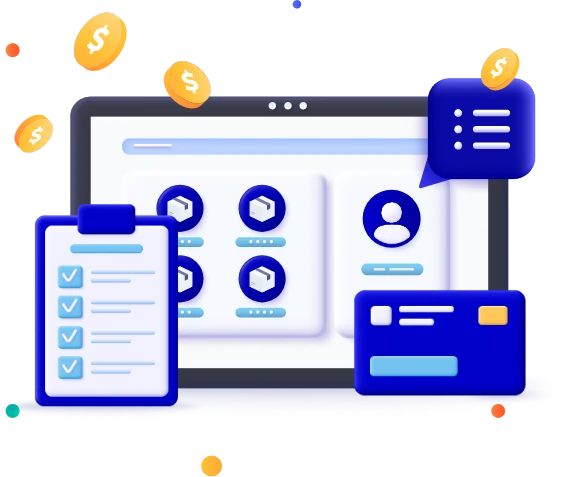 Track your
inventory

in real-time with Daftra

Stock Tracking

Barcode

Requisitions

Bundles & Composite Items

Measurement Units

Stocktaking

Invest in integration and save your time
A significant amount of time is spent sending routine requests from all departments to procurement, or from procurement to suppliers, and vice versa. That is why, in purchasing management, managing these internal and external transactions, as well as establishing connections between various parties, is crucial because it gives you access to a highly effective ledger and saves you from wasting time in vain.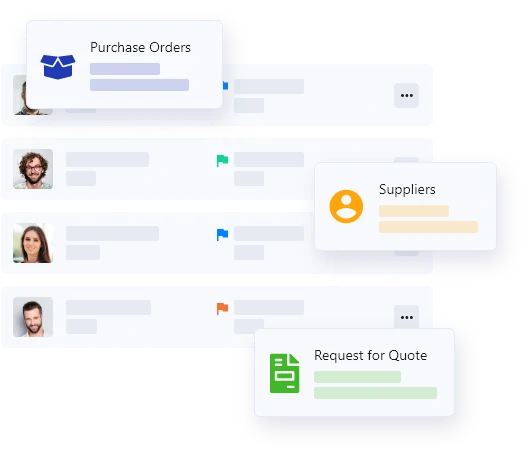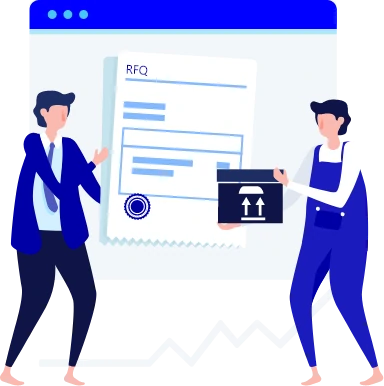 With a single click, you can access all available quotes.
Once your product order has been approved, send RFQs to all selected suppliers with a single click, eliminating the need to perform each transaction with each supplier individually; attaching the number of products requested and the appropriate shipment arrival time.

Compare the prices... and then make your choice.
You can register all of the suppliers you work with on the system as a ready-to-use database, ask them for quotations whenever a purchase order comes from any department of the company, and easily compare quotations in terms of the quality of each supplier's products versus the price and time of supply, making the process of choosing the right supplier much easier and more accurate.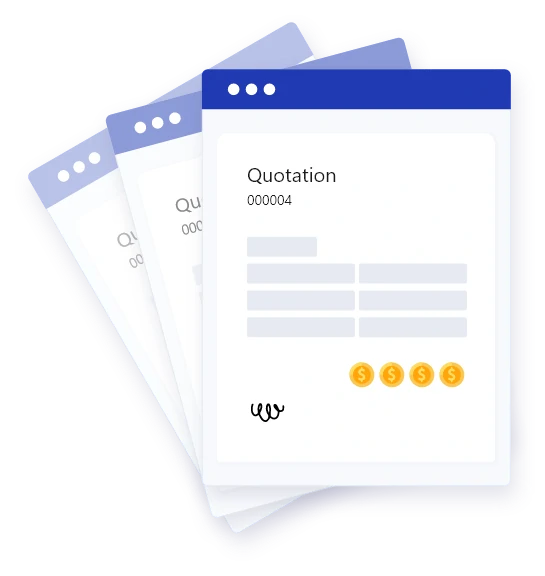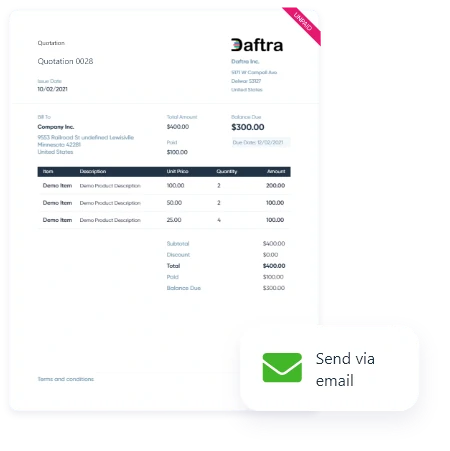 Purchase Order via Email
After you've chosen the right supplier, convert the quotation sent by the supplier into a purchase order and email it to them directly from Daftra.

Keep the purchase invoices... and claim the tax break
Purchase invoices are the document that proves your eligibility for the VAT tax deduction, and you should make sure to issue them in the correct format. Daftra's purchase cycle program supports the issuance of purchase invoices as well as the tracking of their status in terms of payment and receipt of installments, with the availability of various payment methods. If you want, the invoice should retrieve its full data from the purchase orders sent to suppliers, making recording your purchase invoices faster.