Insurance Agents Management Software
Manage clients' insurance with Daftra Insurance Agents management software. Save the data of the contracting agencies and link their insurance conditions and discount rates with their beneficiaries, determine insurance rates and easily define various insurance categories and classes of each company. Specify a group of products and services subject to the agreed rates, and the system applies insurance co-payment and deduction rates automatically in the invoices issued to the beneficiaries, as well as issuing the invoices due to the insurance companies.
Free 14-day trial

No credit card needed

No Setup

Boost your
Sales

with Daftra
Invoicing & Quotations

Point of Sale

Offers & Discounts

Installments Management

Sales Targets & Commissions

Insurance Management Identify contracted insurance companies
Add a database of insurance companies and link each client's insurance agent in their profile. Define the categories and insurance classes of each company with easy-to-use screens and display all invoices for the amounts required to be collected per agent as their share in co-payment.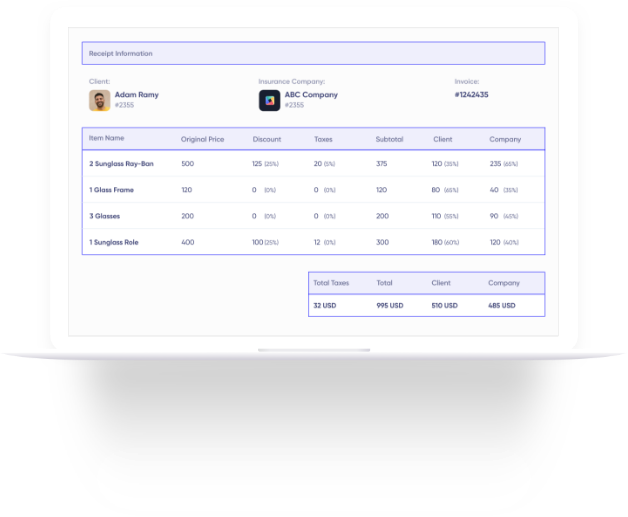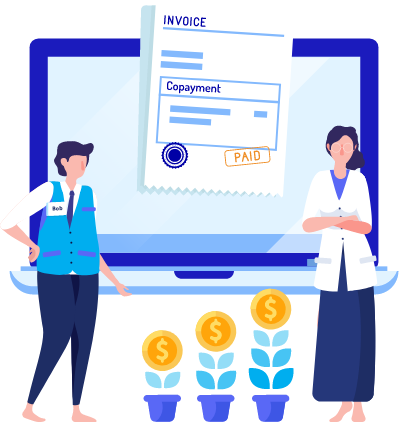 Determine different insurance segments and classes
Set different insurance categories for each company and define the groups of products and services subject to insurance in each category, then start assigning these categories to clients benefiting from the insurance system. Daftra automatically applies the insurance co-payment percentage rates within invoices issued in the client's name and calculates the customer's net payment.

Adjust insurance and co-payment share
With Daftra insurance management system, determine the percentage of the insurance agent's coverage, and the discount rate for the customer, if any, on one or more categories of products and services subject to insurance. Determine the maximum amount of co-payment that the insurance company or the customer bears for each invoice issued.