Points and Credits Management Software
Offer Daftra client packages and subscriptions in the form of consumable balances, points and credits. Define different types of tailored credit packages specifying their names and their consumption unit. Manage packages, list more than one type of balance, and adjust the number of units available in each of them. Determine the validity period of the package including the balances, and adjust its subscription fees.
Simply renew packages and link them to the integrated sales and invoicing system. Recharge credits if they are completely consumed before their renewal date. Follow up on the status of packages and balances with reports and track clients' consumption and renewals.
Free 14-day trial

No credit card needed

No Setup
Establish
Customer

Relations, Sell More.
Contact Management
Client Follow-up
Client Attendance
Points & Credits
Memberships

Define different types
of points and credits
Create and customize different types of services provided in the form of points and credits balance with great flexibility and define their own consumption unit. Tailor to suit the various activities and fields of your subscription business.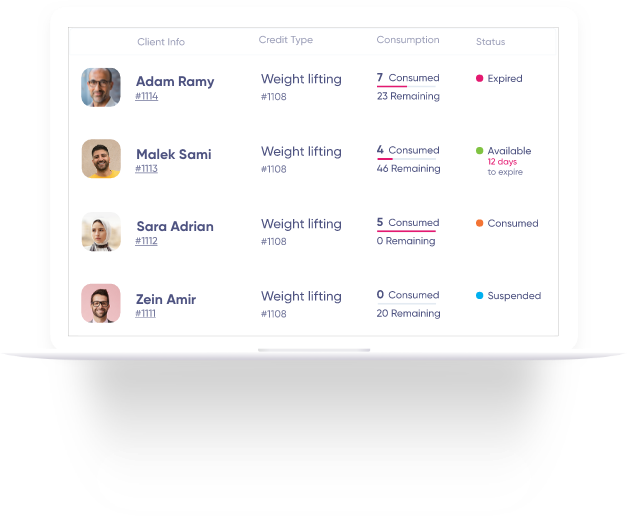 Create different packages and set their price and duration
Define different forms of packages and include more than one type of credit balance and services in each package while determining the total number of units available from each type of credit. Set the validity period of the package and determine its subscription fees.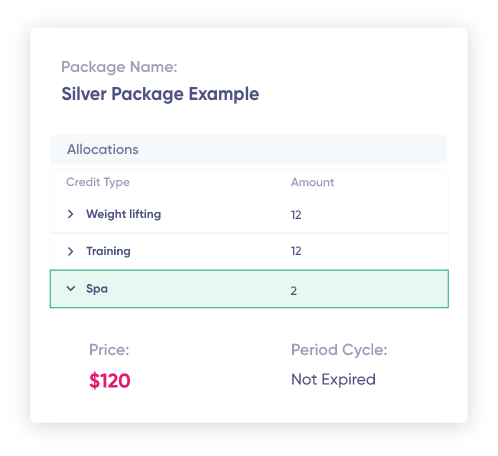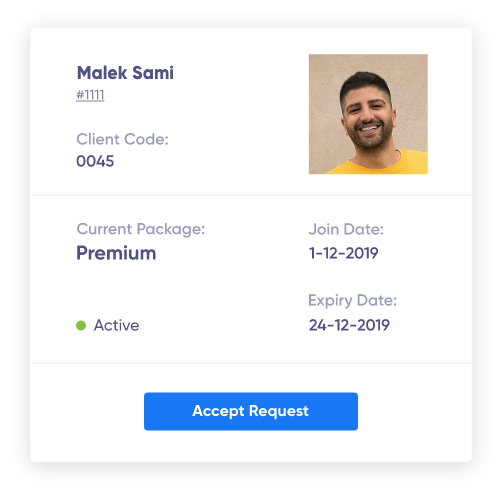 Follow up on subscription requests
Through simple display windows and detailed reports, monitor the status of subscribed clients' packages, as well as the continuous consumption of balances, and find out which packages are most requested by clients.

Register your clients' consumption of points and credits
Verify clients' consumption of credit balances and points specified in the packages, and the system will show you the status of the subscription and a statement of the consumed and remaining balances, with the option to renew the package or recharge the client's balances upon its expiration. The consumption system checks the renewal dates and the remaining period on the validity of the balances, and consumption is deducted first from the packages that are nearing their expiration date.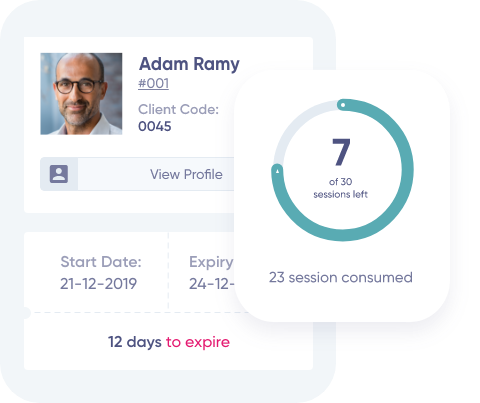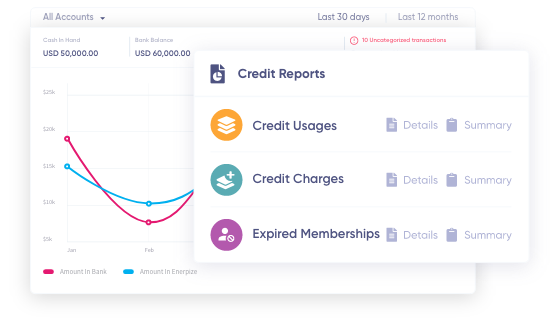 Get detailed reports on
packages and balances
With a set of distinguished reports to view the status of the clients' subscriptions, follow up the balances within the packages, know the amount consumed and the remaining amount for each type of credit and get insights on the most requested packages by clients.